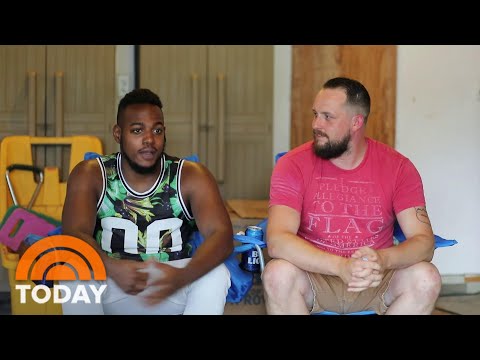 Harry Smith joins TODAY with the touching story of two men in Rochester, New York – one Black, one white – whose friendship is inspiring many people in a time of social tension. By simply setting up lawn chairs in a driveway and sharing some beers, they may have started a movement.
» Subscribe to TODAY: http://on.today.com/SubscribeToTODAY
» Watch the latest from TODAY: http://bit.ly/LatestTODAY
About: TODAY brings you the latest headlines and expert tips on money, health and parenting. We wake up every morning to give you and your family all you need to start your day. If it matters to you, it matters to us. We are in the people business. Subscribe to our channel for exclusive TODAY archival footage & our original web series.
Connect with TODAY Online!
Visit TODAY's Website: http://on.today.com/ReadTODAY
Find TODAY on Facebook: http://on.today.com/LikeTODAY
Follow TODAY on Twitter: http://on.today.com/FollowTODAY
Follow TODAY on Instagram: http://on.today.com/InstaTODAY
Follow TODAY on Pinterest: http://on.today.com/PinTODAY
#RaceInAmerica #Friendship #TodayShow
Two Friends Try To Bridge The Racial Divide … By Relaxing With Beer | TODAY