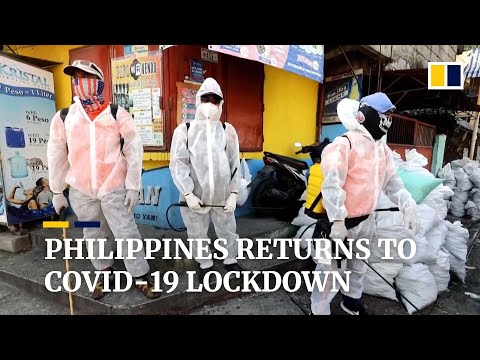 Subscribe to our YouTube channel for free here:
https://sc.mp/subscribe-youtube
The Philippines reimposed a strict Covid-19 lockdown starting August 4, 2020. The decision follows a call from health care workers for stronger measures to fight the spread of the coronavirus in the country and to prevent the health care system from collapsing under the pressure of a rising number of new cases. On August 2, the country confirmed a daily record high of about 5,000 infections.
Follow us on:
Website: https://scmp.com
Facebook: https://facebook.com/scmp
Twitter: https://twitter.com/scmpnews
Instagram: https://instagram.com/scmpnews
Linkedin: https://www.linkedin.com/company/south-china-morning-post/