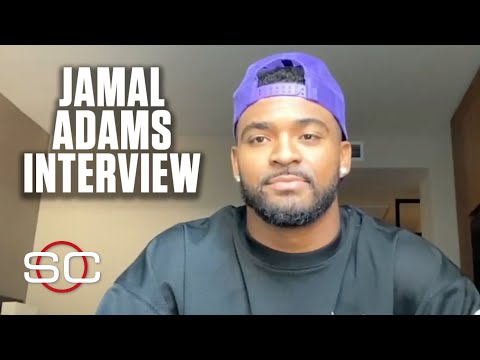 Jamal Adams joins SportsCenter to discuss getting traded from the New York Jets to the Seattle Seahawks and the brief conversation he had with former teammate Le'Veon Bell on Twitter. Adams weighs in on Patrick Mahomes being ranked at number four in the NFL's top 100 list, behind his new quarterback Russell Wilson.
#NFL #Seahawks
✔️Subscribe to ESPN+ https://plus.espn.com/
✔️ Get the ESPN App: http://www.espn.com/espn/apps/espn
✔️Subscribe to ESPN on YouTube: http://es.pn/SUBSCRIBEtoYOUTUBE
✔️ Subscribe to NBA on ESPN on YouTube: http://bit.ly/SUBSCRIBEtoNBAonESPN
✔️ Watch ESPN on YouTube TV: http://es.pn/YouTubeTV
ESPN on Social Media:
► Follow on Twitter: http://www.twitter.com/espn
► Like on Facebook: http://www.facebook.com/espn
► Follow on Instagram: http://www.instagram.com/espn
Visit ESPN on YouTube to get up-to-the-minute sports news coverage, scores, highlights and commentary for NFL, NHL, MLB, NBA, College Football, NCAA Basketball, soccer and more.
More on ESPN.com: https://www.espn.com